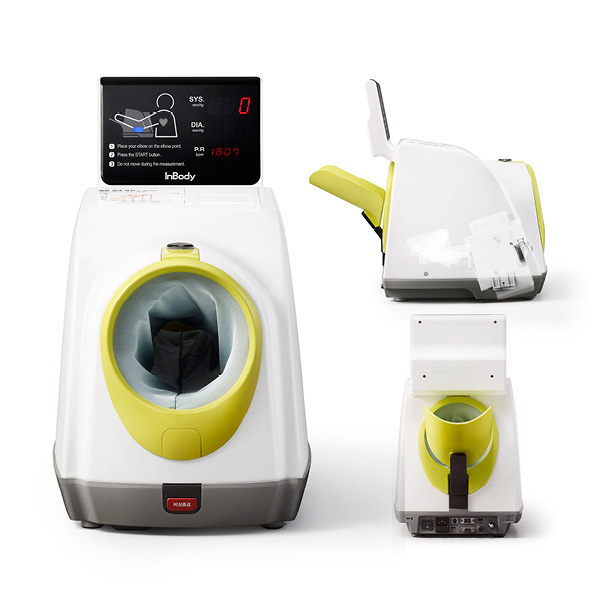 Automatic Blood Pressure Monitor For Professionals
The BPBIO 750 is an accurate, fully automated and easy-to-use blood pressure monitor. The measurement posture correction with moving cuff and moving elbow sensor, guide display for easy self-measurement and the ergonomic structure for measuring both left and right arms allows you to be in the ideal position for testing.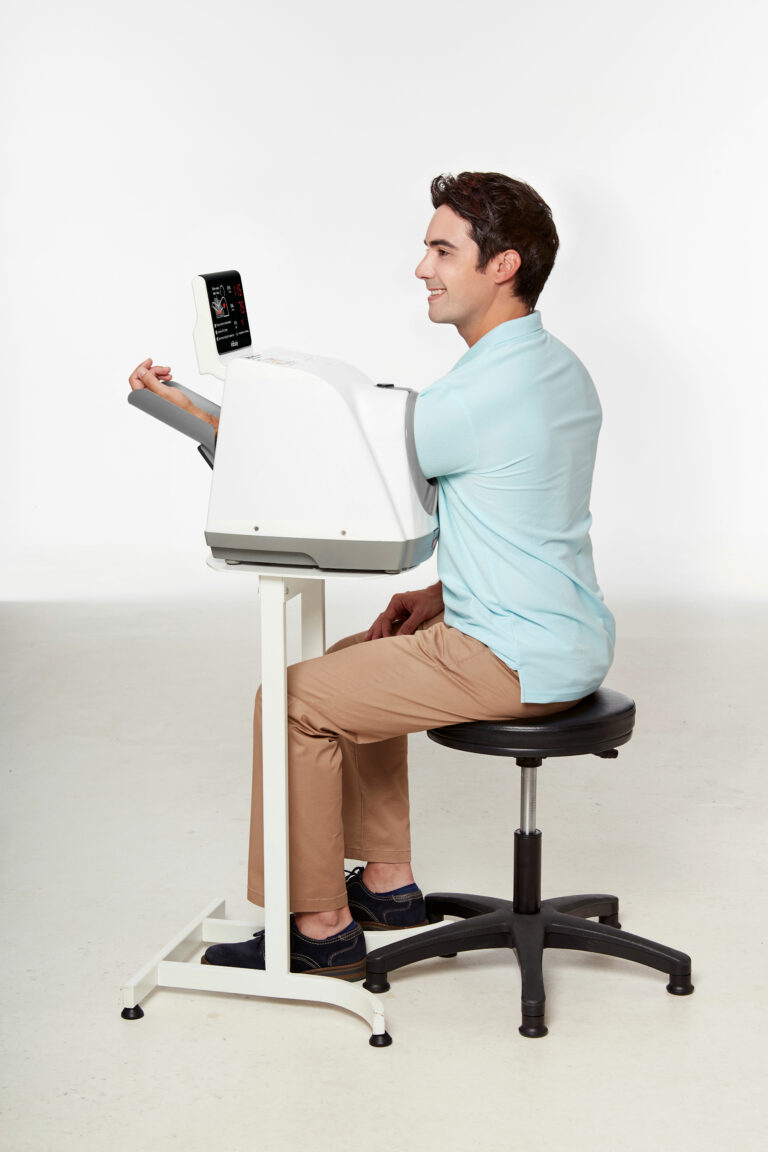 InBody BPBIO 750 Highlights
Inflationary oscillometric method
Measures blood pressure by detecting oscillations during inflation. Systolic blood pressure can be recorded without overinflating the cuff higher than the true systolic pressure. This reduces unnecessary pressure so the user may feel less pain while measuring.
With the SDK and proper support from the InBody technical team, it is easy to integrate the BPBIO 750 into your data management software and get all your important data in one place.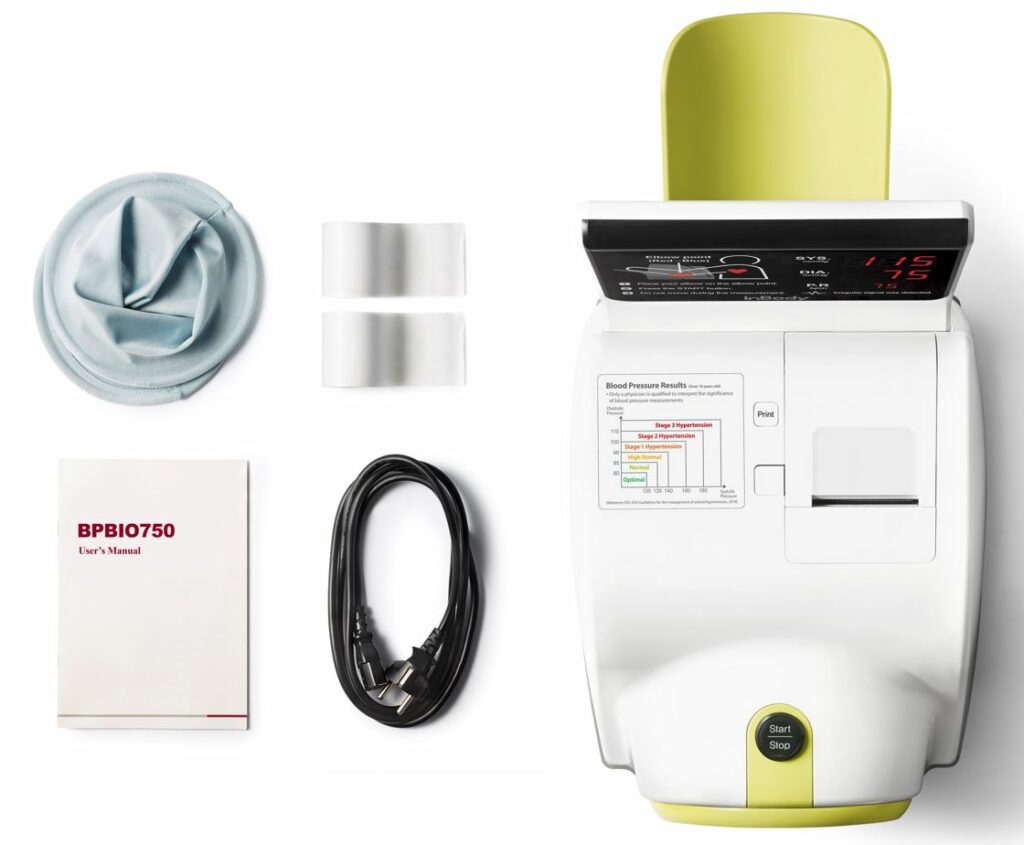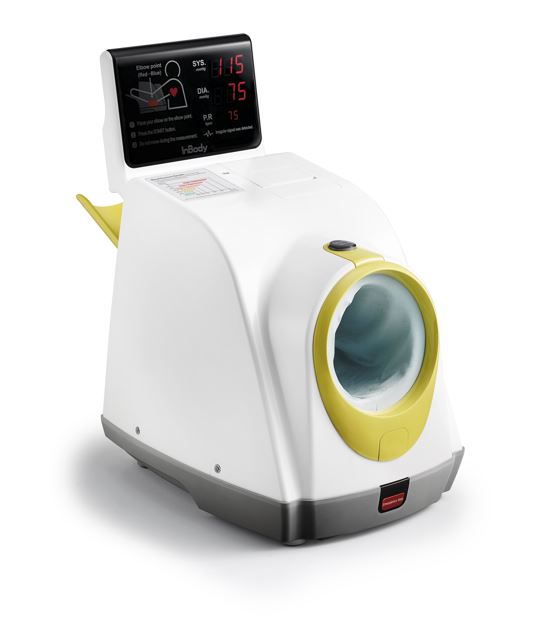 Convenient & contact-free
The BPBIO 750 is auto-calibrated, space-efficient, and portable for convenient measurement with minimal effort. To enhance sanitary testing conditions, the BPBIO 750 is available with a disposable cuff barrier and contact-free testing guidelines.
With an intuitive design and voice guidance, users can measure their blood pressure in 45 seconds with the touch of a button. Choose from two result receipts with up to four outputs and a test history Result Sheet for easy tracking.