Cryo-Fit is a self-contained new generation cryolipolysis device that is designed to treat small pockets of body fat such as love handles, Tummies, inner thighs, and back rolls. Cryo-Fit has an internal microprocessor that controls temperature, suction, and moisture.
It is a safe and effective procedure that uses a non-invasive cooling technique of adipose tissue – to induce lipolysis breaking down up to 20% – 40% of fat cells which are destroyed into small parts naturally over time. This is normally stubborn fat that is immune to diet and exercise.
Cryofit is CE certified that involves no surgery or downtime.
Cryolipolysis targets only fat cell to destroy.

The body naturally eliminates the dead cells in the following weeks.

Treated fat cells are gone permanently for an improved appearance.
When the cooling device Is applied, you can read, surf the internet, or even nap.

Minimal discomfort is involved – you will feel some coolness and pressure.
Body Shaping
Fat Reduction
Face and Body Lifting
Slimming
Fat Freezing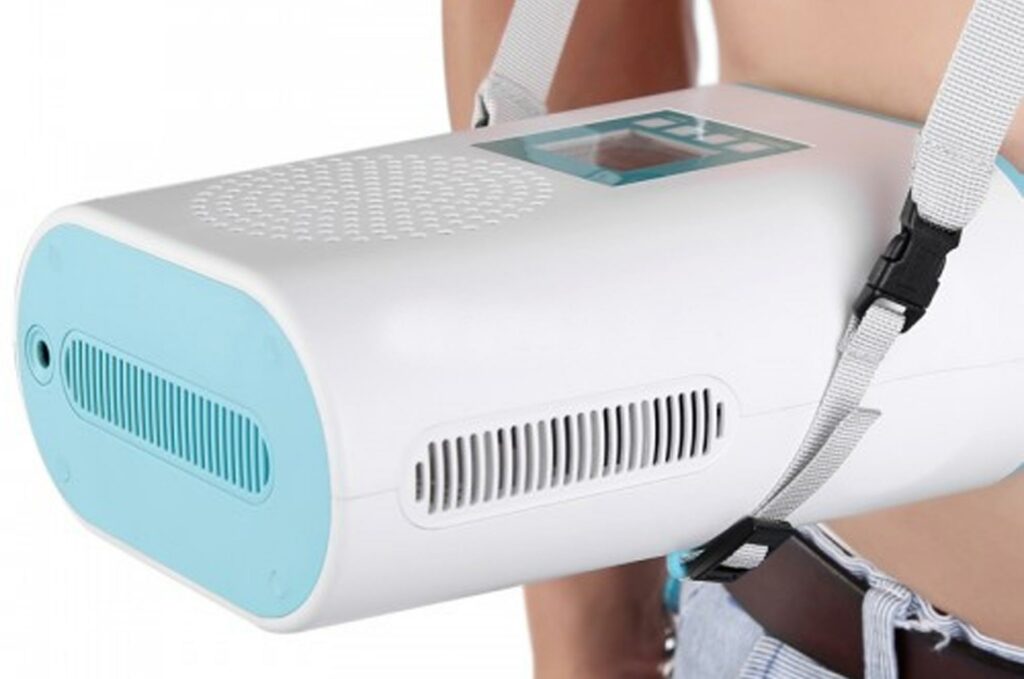 Regulated Voltage:   DC12V/7.5A
Maximum power consumption:   90VA
Cooling temperature:   ~3°C~9° (3°C/Step)
Vacuum pressure:  20~45 kPa (5 kPa/Step)
Time setting:  30~60 min (10min/Step)
Operational noise:  less than 65dB (from 1m away)
Weight of the main body:  1200g/1EA