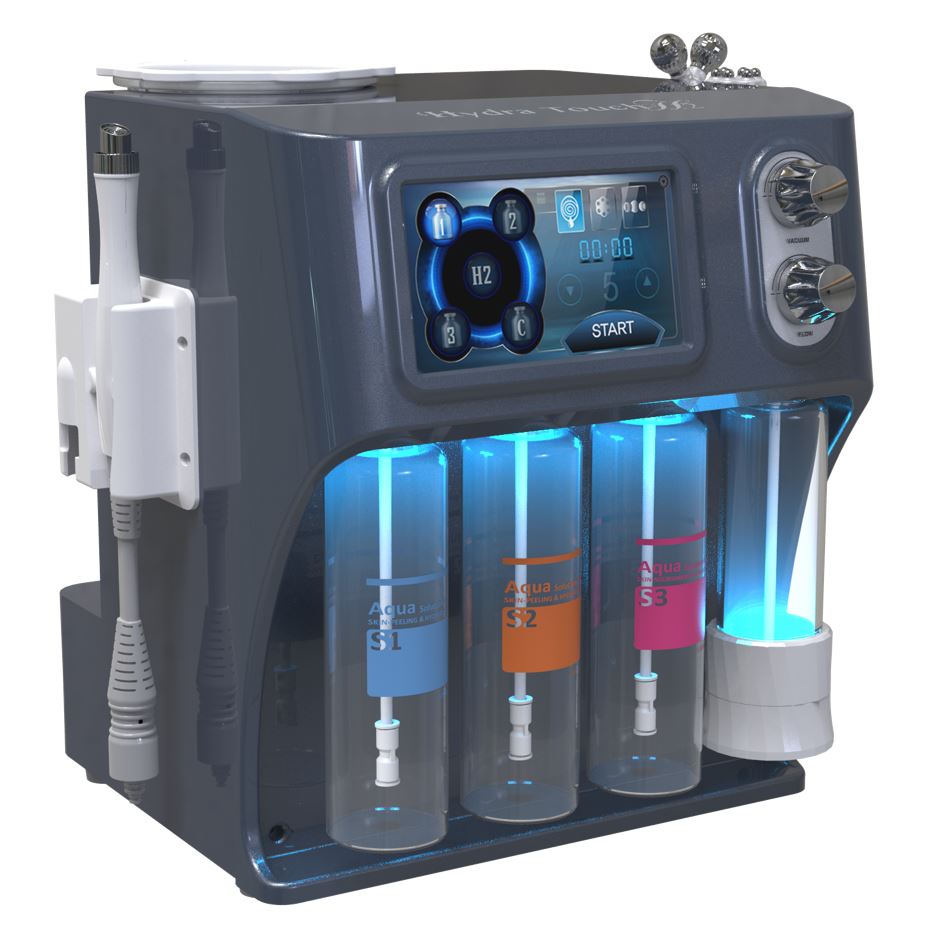 Hydra Touch H2 uses highly-concentrated hydrogen water to release the active oxygen and propose measures against skin ageing.
Hydra Touch H2 consists of multi – functional system that combines five different technologies including:
Aqua Cleansing treatment
Hydrogen Water treatment
Electroporation treatment
Double Lifting (Galvanic) treatment
Hydra Touch H2 provides all facial care benefits including:
Removal of dead skin cells.
Direct absorption of the active ingredient.
Promoting lymphatic drainage.
Skin tightening and skin lifting.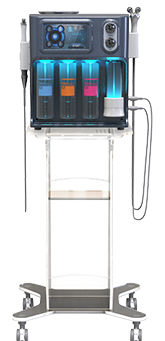 Hypoallergenic peeling function
 Cleansing & Exfoliation by vacuum
 Applicable to broad areas like the forehead and the cheeks.
 Adjustable Treatment Level(Level 1 to Level 10)
 Improving skin elasticity of the cheeks, chin, neck, neckline, etc., improving the skin complexion.
Different types of solution
 S1: Hydrate and exfoliate with AHA
 S2: Oil-control with BHA
 S3: Nourish and Moisturize
 Hydrogen Water
 Ergonomically designed handpiece
 Stable vacuum suction
 Easy and fast tip connection
Solution emission in 3 different levels
 Level adjustable Vacuum
 4 different solution selection
 Clog preventive system
Hydra Touch H2`s Premium H2 Module
It uses a radial tip to provide hydrogen directly into the skin lesion, thereby eliminating active oxygen and reducing damaged cells by active oxygen to restore healthy cells.
Hydra Touch H2`s Hypoallergenic Peeling System
As the peeing solution comes out from the center of the tip, it rotates with a string radial principle, and by sucking waste materials, it is possible to remove wastes from the pores without scratching or scratching the skin.
Face and Body Lifting
Improvement of Blood & Lymph Circulation
Microdermabrasion
Skin Rejuvenation
Skin Resurfacing
Skin Tightening
Wrinkles – Fine Lines Treatment