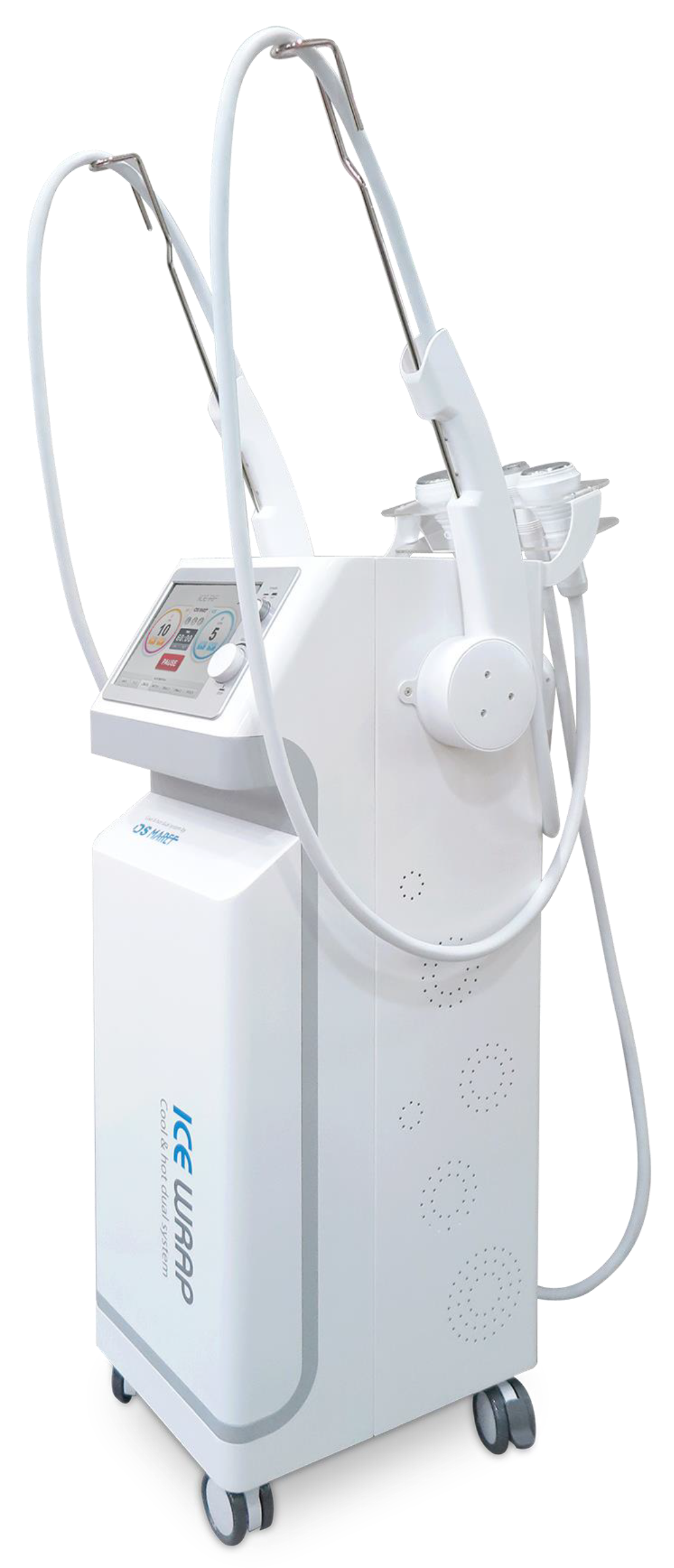 Face Lifting and Wrinkle Care
ICEwrap has large and small handles that can be selectively used according to body size, and a face handle for special lifting and wrinkle care.
Ice wrapping (igloo effect) ICE Cooling prevents deep layer heating from the skin as an igloo effect. The name of ICEWRAP comes from Ice wrapping on the skin as an igloo.
Keeping comfortable temperature on skin When ICE Cooling operates with strong RF heating at the same time, the temperature can be moderated on the skin by ICE Cooling.
Skin tightening effect After various slimming treatments, skin can be sagged. The sagged skin can be tightened instantly by using ICE Cooling.
ICEWRAP uses radio frequency stimulator which applies high frequency energy to the body by means of Resistive Electrical Transfer (RET).
The only Radio Frequency device that comes with Cooling Function.
Resistive Electric Transfer (RET) coated plate for each probe with the most advanced technology 
The only device that has 600watts power output capacity
Bulk design making it stable to work for long hours.
Hexapolar face probe with anti-microbial LED light for wrinkle reduction and rejuvenation.
User friendly software and touch panel making it easy to operate.
Light and huge size handles making the treatment procedure easier and faster.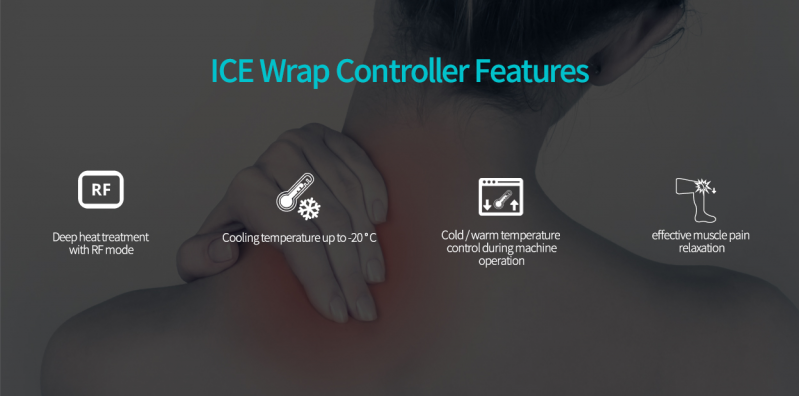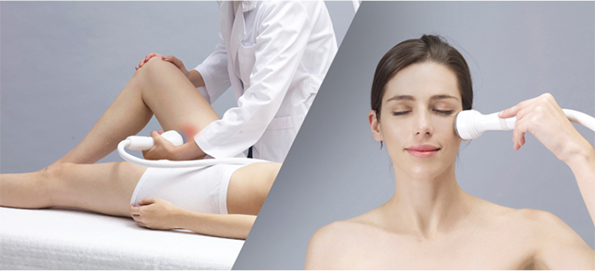 Face lifting / smooth wrinkles
Tighten skin / restore v – face
Lift the neck / reverse aging
Cellulite Removal
Face and Body Lifting
Skin Tightening