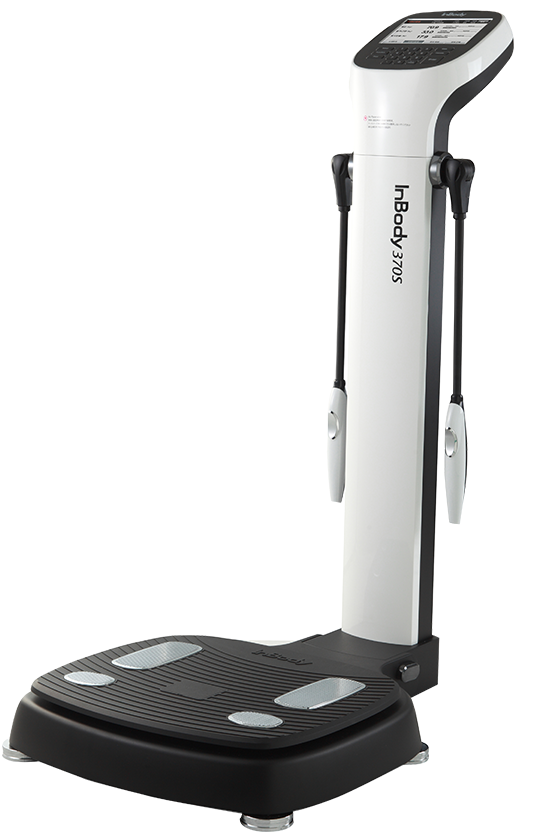 YOUR SMART HEALTHCARE SOLUTION
The accurate and precise InBody 370S body composition analyzer provides standard outputs like Percent Body Fat, Skeletal Muscle Mass, BMR, Total Body Water, Visceral Fat assessment, and other vital measurements.
Quickly measure fat mass, muscle mass, and body water levels. No discomfort. Simply stand on the device and hold the hand electrodes.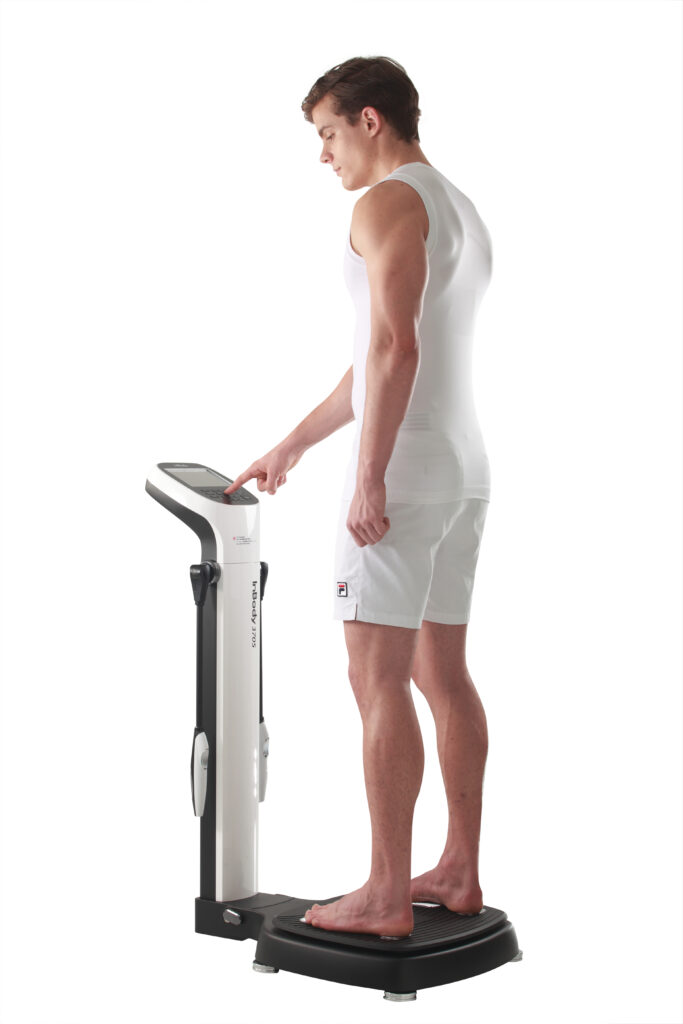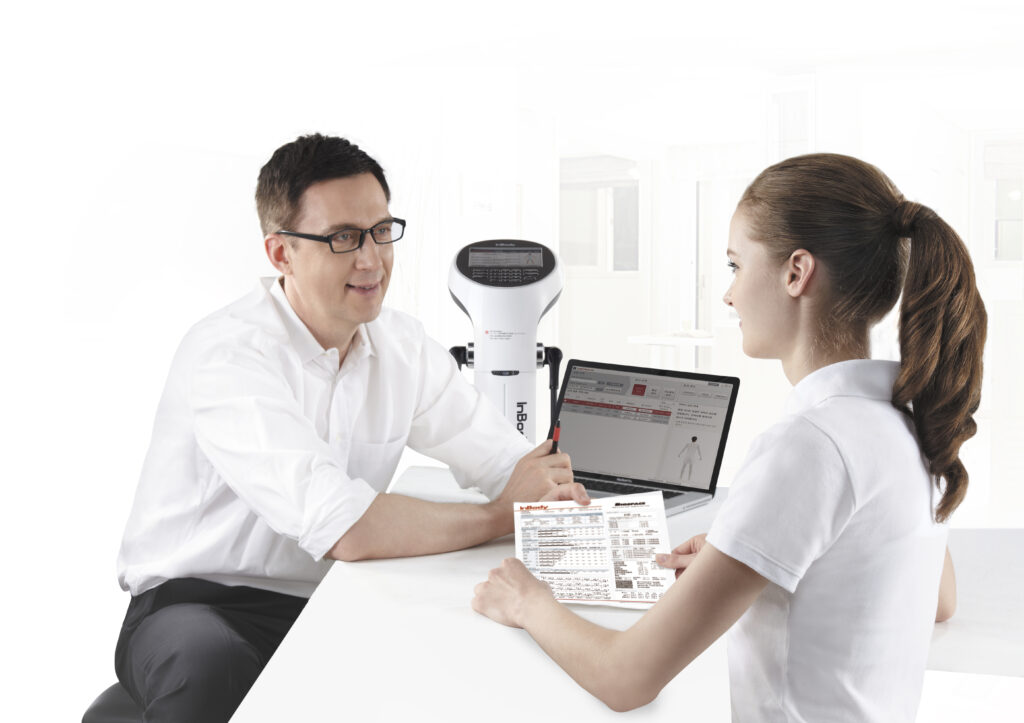 Only impedance is used to determine your body composition results; no empirical estimations such as gender and age are used or required to predict your body composition.
Automatically save all the data from InBody units to Lookin'Body Web, InBody's cloud database management system. Easily view and manage client's results and see their progress anytime, anywhere.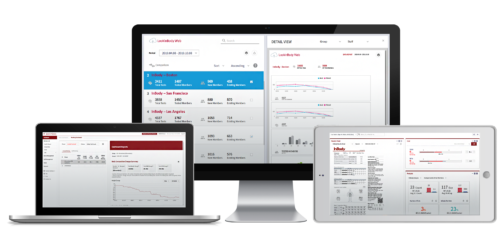 Segmental Circumference
– Segmental Circumference is the estimated outer circumference of each body part based on the body composition.
– By simply standing on the device, you can have Neck, Chest, Abdomen, Hip, Both Arm, Both Thigh circumference in less than 30 seconds.
Body Type
– Body Types are determined by BMI and Body Fat.
– Check what kind of Body Type you have.
– Make a better diet and exercise plan, and set realistic, achievable goals that pave the way to your success.
Wireless Connection
– Connect Lookin'Body (data management software) via Wi-Fi or Bluetooth.
– Remotely control the InBody570 with Lookin'Body.