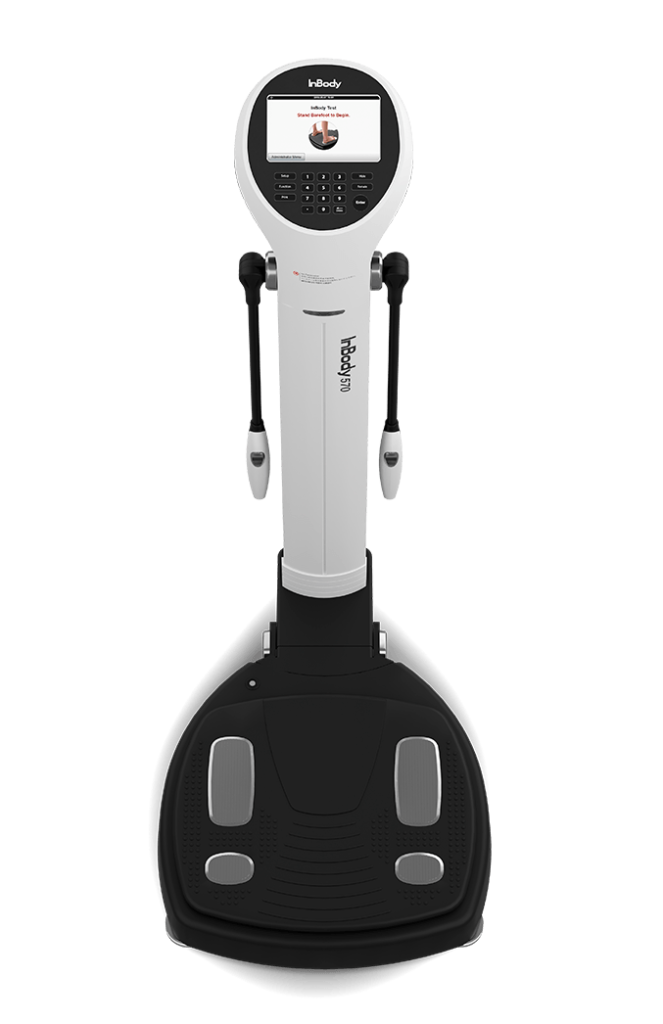 YOUR SMART HEALTHCARE SOLUTION
Acurate Body Composition Analyzer
The accurate and precise InBody 570 body composition analyzer provides standard outputs like Percent Body Fat, Skeletal Muscle Mass, BMR, Total Body Water, Visceral Fat assessment, and other vital measurements. 
Quickly measure fat mass, muscle mass, and body water. Auto-calibrated, user-friendly, and non-invasive testing is fast and easy—just stand on the device and hold the hand electrodes.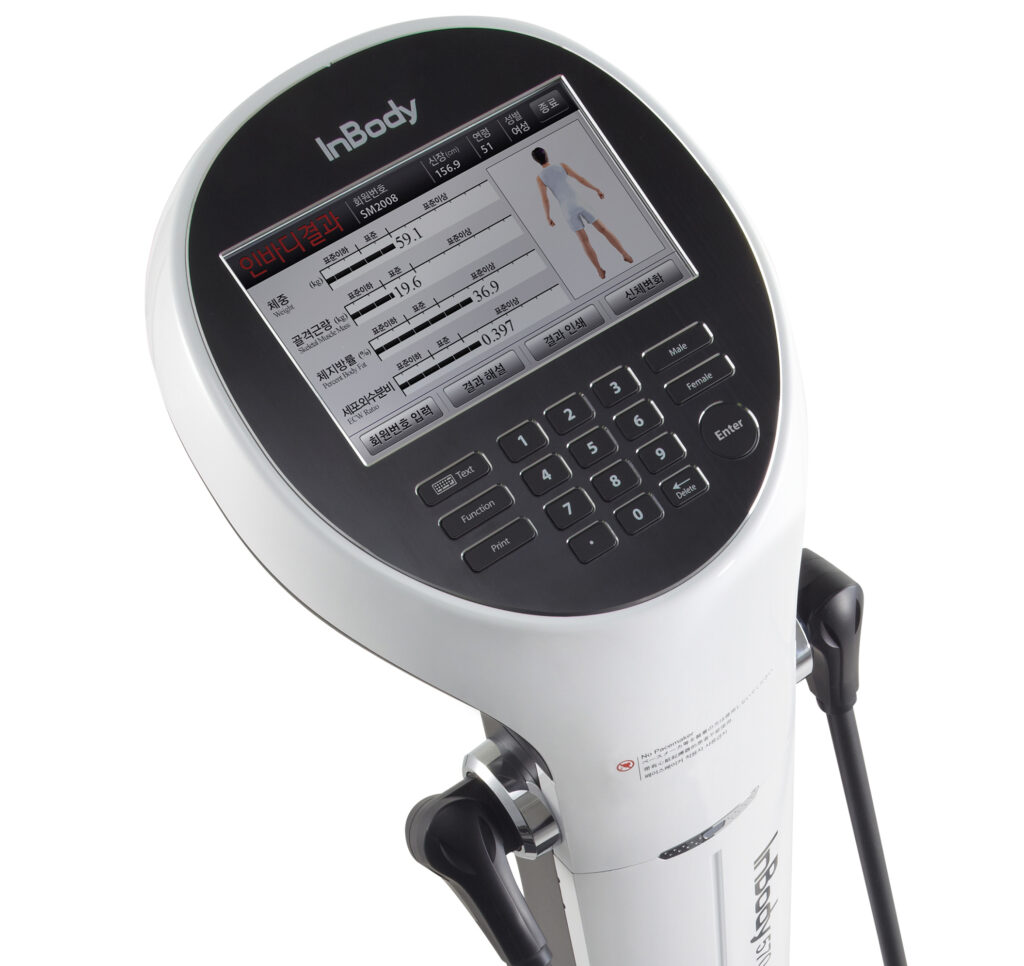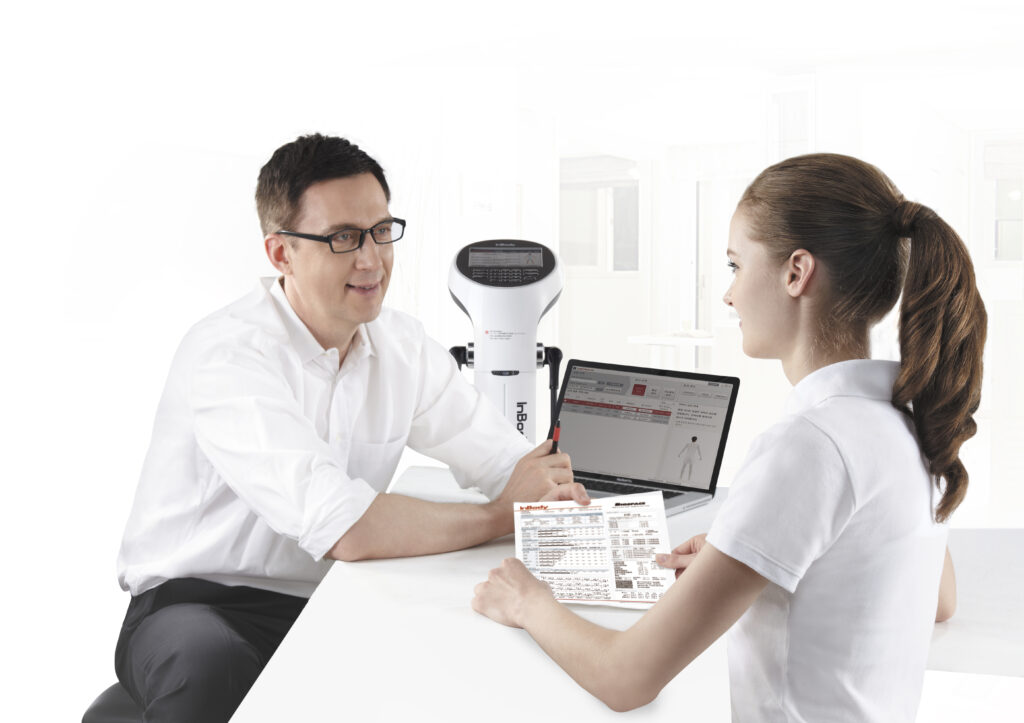 No empirical estimations based on age, sex, ethnicity, or body type. Instead, Direct Segmental Multi-Frequency BIA technology measures body segments separately for an accurate analysis based on your unique body.
Get essential outputs for evaluating overall health and wellness. Draw more insights from additional metrics like Visceral Fat Level and Segmental Fat Analysis, track progress, validate programs, and deliver actionable advice backed by trustworthy data.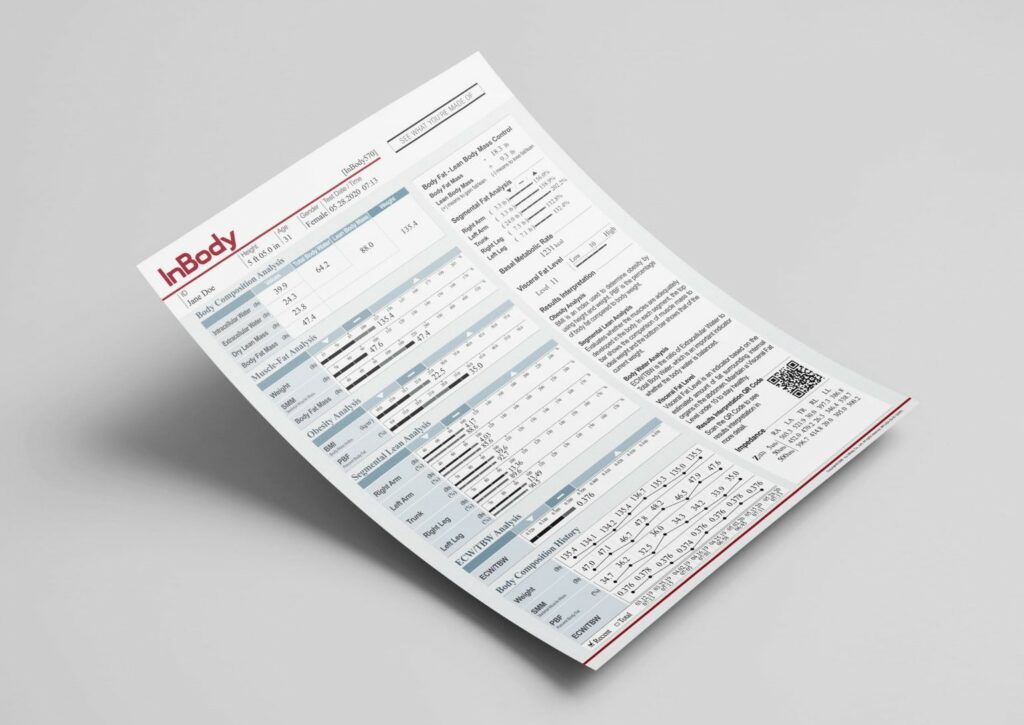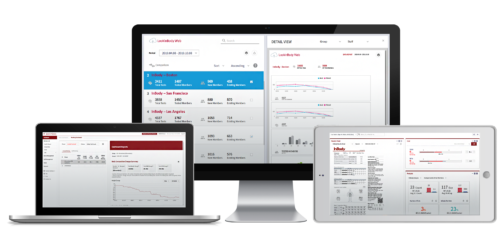 Automatically save all the data from InBody units to Lookin'Body Web, InBody's cloud database management system. Easily view and manage client's results and see their progress anytime, anywhere.
Explore the InBody 570 Result Sheet
Total Body Water
Protein
Soft Lean Mass
Minerals
Fat Free Mass
Body Fat Mass
Weight
Skeletal Muscle Mass
Body Mass Index
Percent Body Fat
Segmental Lean Analysis
ECW Ratio Analysis
Body Composition History
Weight Control
Nutrition Evaluation
Body Balance
Segmental Fat Analysis
Segmental Circumference
Intracellular Water
Extracellular Water
Basal Metabolic Rate
Waist-Hip Ratio
Waist Circumference
Visceral Fat Level
Bone Mineral Content
Body Cell Mass
Arm Circumference
Arm Muscle Circumference