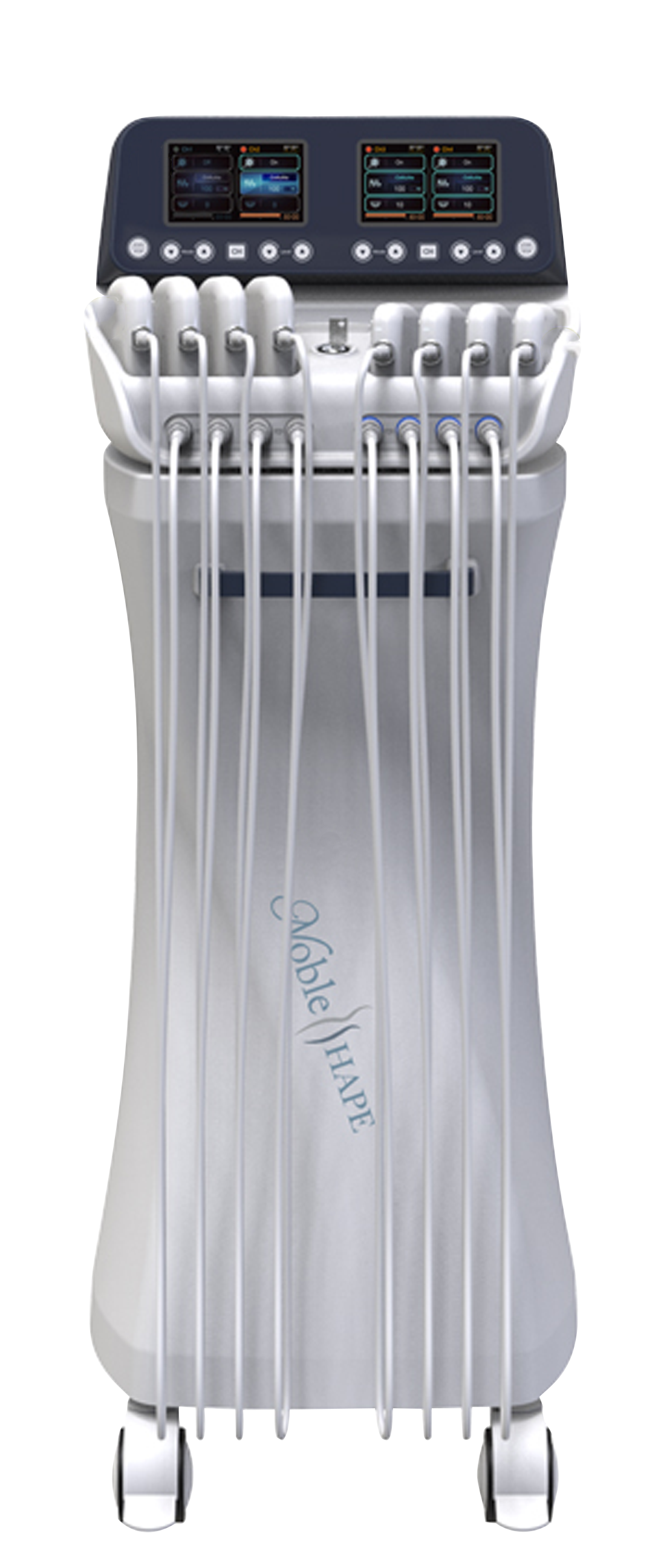 Non-Invasive Body Slimming Device
The Noble Shape toning system combines radio frequency, AMF (Amplitude Modulated Medium and Low Frequency) and soft laser technologies in its control panels for excellent treatment results without side effects and recovery time.
The unit has a built-in safety thermometer sensor system that automatically stops the unit at a value other than the normal operating temperature.
There are multiple types of obesity. Different patterns of obesity development depend on individuals' diet habit, body shape, and genetic factors. Desired body line cannot be attained through a simple diet plan for weight loss. In particular, for cellulite resulting from irregular skin network that is overly formed, a simple reduction plan of caloric intake does not work. To comply such shortcomings, NobleShape is developed to address multiple types of obesity.
The technologies built into the device work by a different mechanism of action. Thus, the combination of technologies allows lipolysis, skin and connective tissue tightening, cellulite reduction, and lymphatic flow enhancement to occur simultaneously during treatment.
The unique feature of the system is that it combines technologies that are used in a small number of places that operate in perfect coordination.
 Lipolysis
 Cellulite Reduction
 Skin Elasticity
 Lymph Drainage

Combination of 3 Technologies:
 Low-Level Laser (LLL)
 Amplitude Modulated middle frequency (AMF)
 Radio Frequency (RF)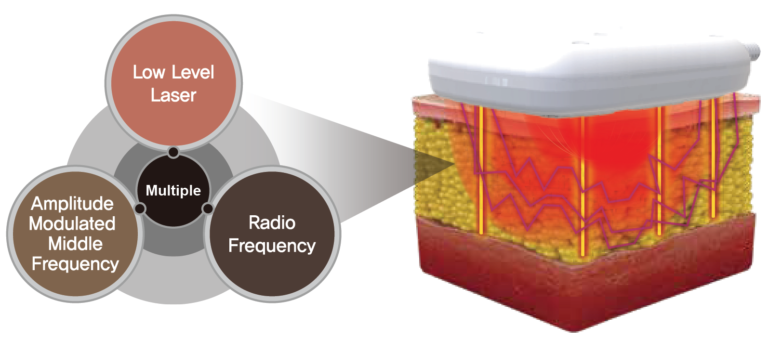 Toning
 Fat burning
 Volume reduction
 Cellulite treatment
 Skin tightening
 Purification
 Improving lymphatic flow and circulation
 Promoting cellular metabolism