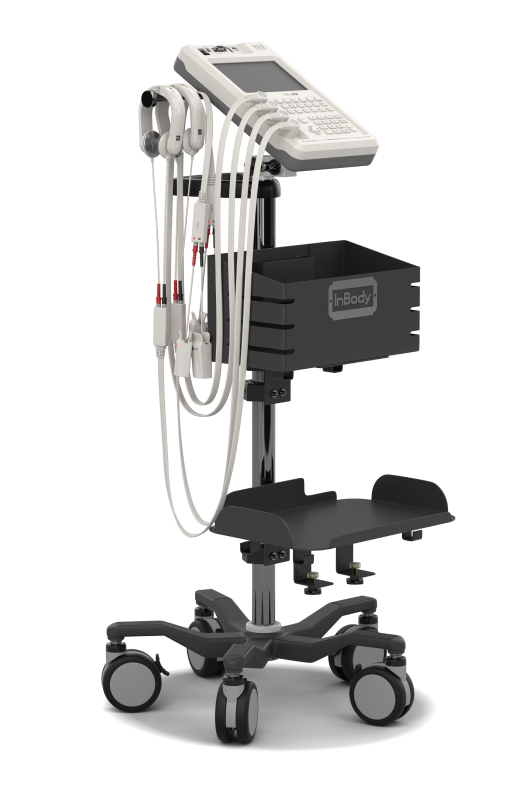 YOUR SMART HEALTHCARE SOLUTION
InBodyS10 is a versatile model for professionals, which produces accurate and reproducible data. This portable device comes in a convenient carry case allowing ease of use throughout various clinical areas. It can be used for those patients that are unable to stand as well as those confined to a chair.
The InBody S10 provides comprehensive body water information such as intracellular water, extracellular water, extracellular water ratio to total body water, and history of body water conditions. These outputs are used in numerous dialysis clinics and nutritional support teams of hospitals to provide an upgraded treatment for patients. With its suitably designed apparatus for patients in bed, the InBodyS10 can be used for critically ill patients as well.
Measure body water while the user is laying down in less than 90 seconds. Simply attach the electrodes to the user to test.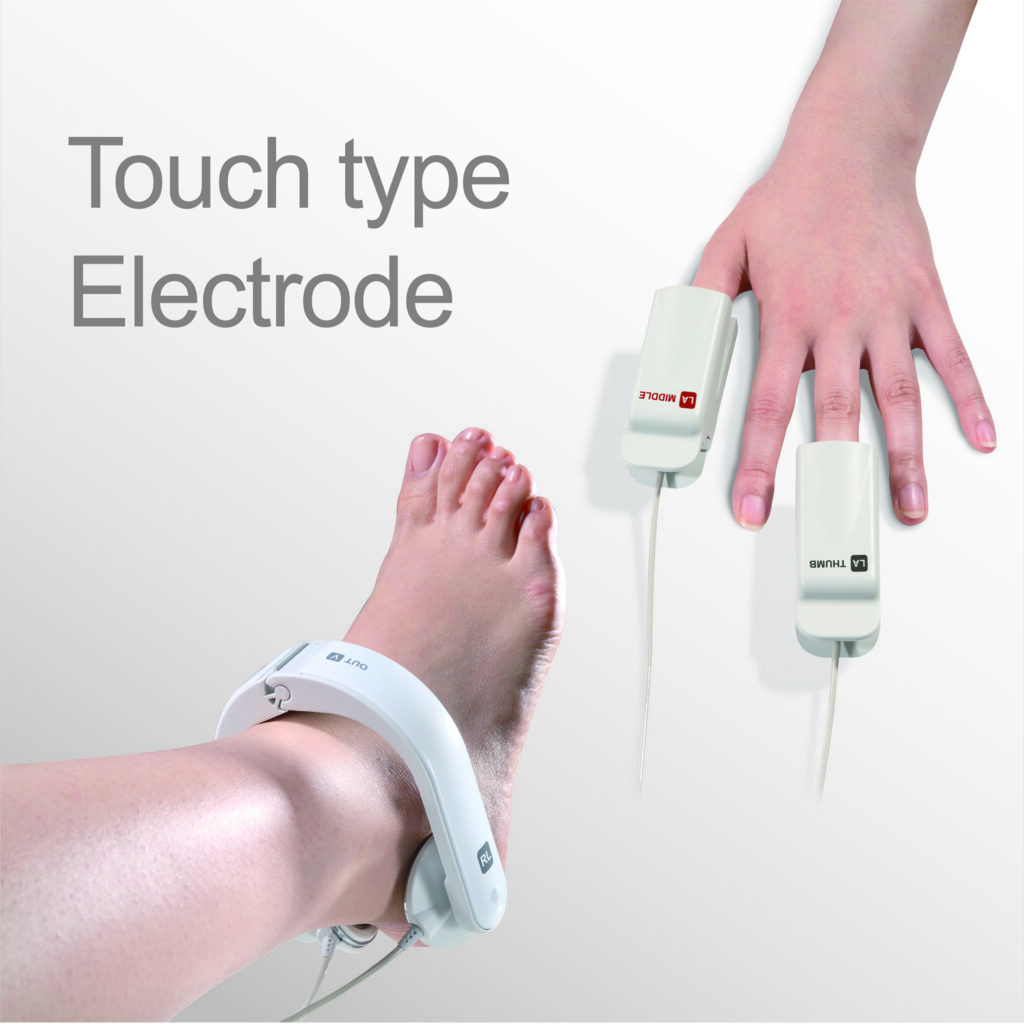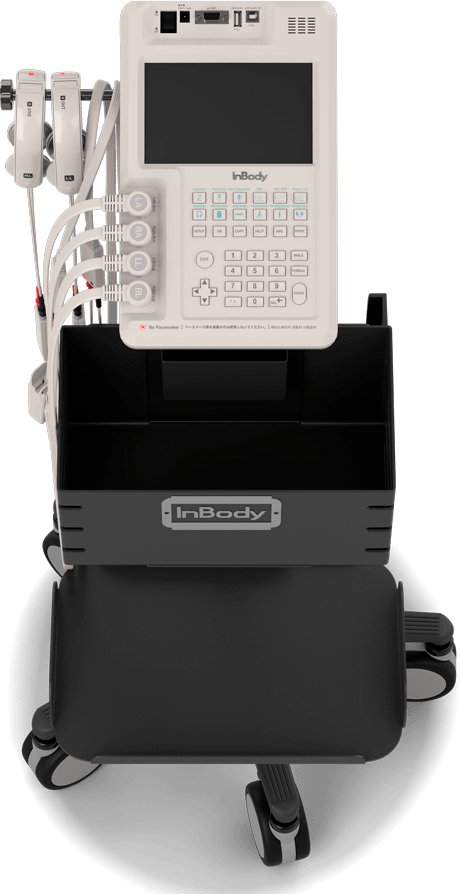 Move the InBody S10 on its cart for convenient testing in different rooms.
Measure body composition and body water while the examinee is laying down. The auto-calibrated, easy-to-use, and non-invasive testing is simple and convenient.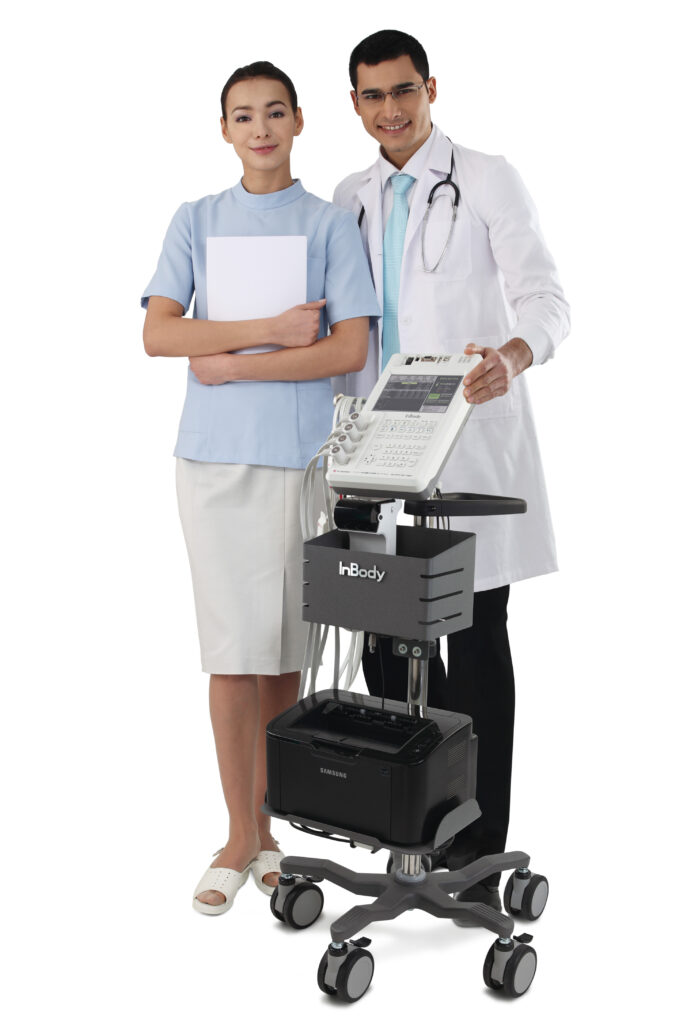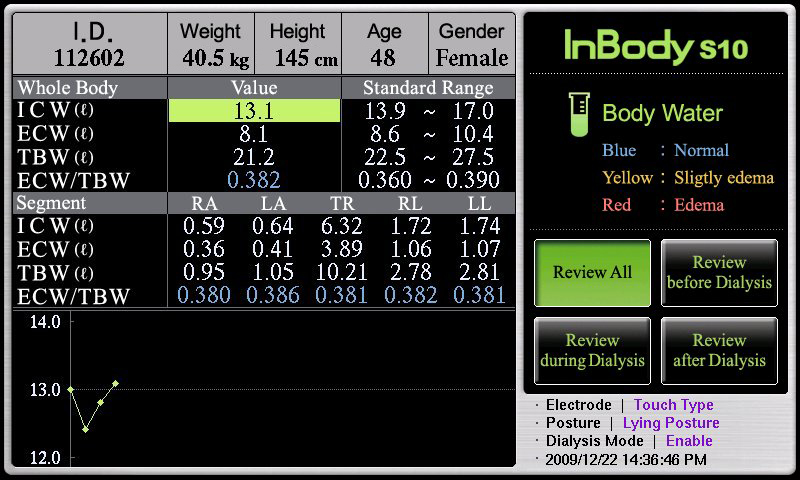 Body Water Composition History
Body Water Composition History monitors changes, providing valuable data to see how a patient is responding to a program and if modifications are required to improve their health.
Phase angle is a good indicator of cellular integrity. The InBody S10 provides whole body phase angle and segmental phase angle analysis at 50 kHz. The higher the phase angle, the healthier cellular integrity is. Phase angle values can be used to ensure a patient is receiving the appropriate vitamin and mineral intake.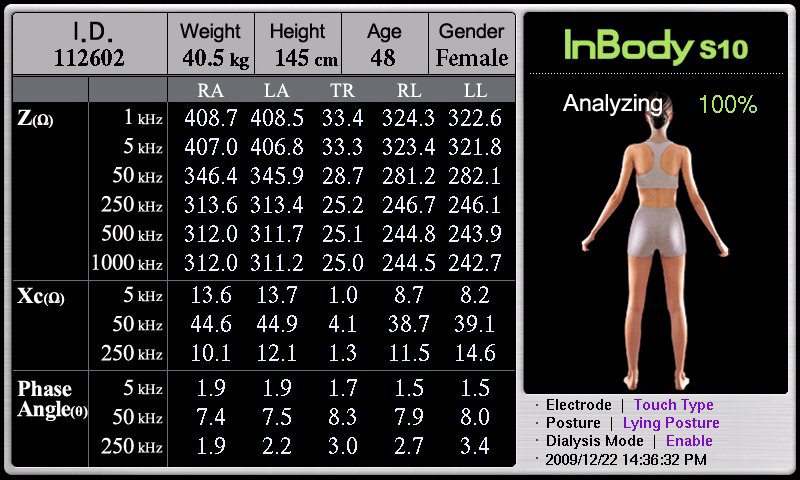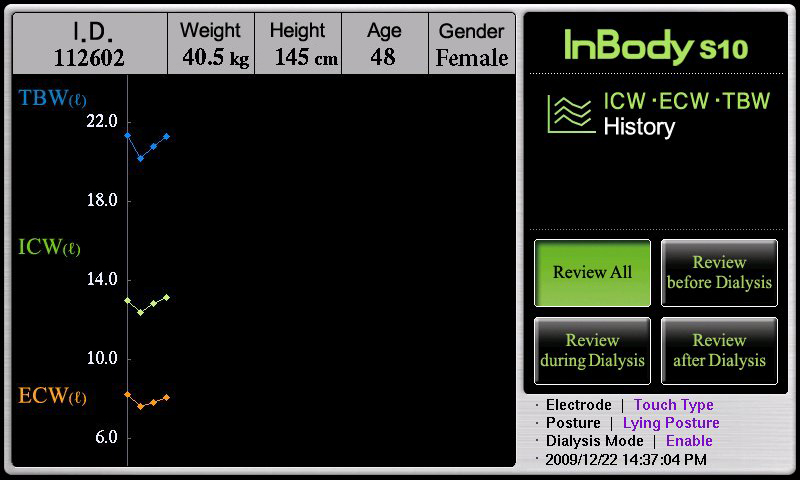 Notes for Dialysis Patients
Segmental ECW/TBW reveals body water distribution in each individual body segment. This allows for monitoring trends and detection of unusual shifts in fluid distribution that result from injury, aging, obesity and other health factors.
Bioelectrical Impedance Analysis (BIA) Impedance(Z)

Impedance(Z) 30 impedance measurements by using 6 different frequencies (1kHz, 5kHz, 50kHz, 250kHz, 500kHz, 1000kHz) at each

Measurement Items

5 segments of the body(right arm, left arm, trunk, right leg, left leg)

Reactance

Reactance(Xc) 15 reactance(Xc), phase angle(θ) measurements by using 3 different frequencies (5kHz, 50kHz, 250kHz) at each

Phase Angle

Phase Angle(θ) 5 segments of the body(right arm, left arm, trunk, right leg, left leg)

Electrode Method

 Tetrapolar 8-Point Tactile/Adhesive Electrode System

Measurement Method

Direct Segmental Multi-frequency Bioelectrical Impedance Analysis Method, DSM-BIA method

Body Composition Calculation Method

No use of Empirical Estimation

Body Composition

Intracellular Water, Extracellular Water, Total Body Water Protein, Mineral, Body Fat, Soft Lean Mass, Fat Free Mass, Weight,
Skeletal Muscle Mass, Body Fat Mass, Percent Body Fat, BMI, Segmental Lean Analysis, Segmental Water Analysis, Total and
Segmental Water Ratio(ECW/TBW), BCM(Body Cell Mass), BMC(Bone Mineral Content), AC(Arm circumference), AMC(Arm
Muscle Circumference), Waist Cir., Visceral Fat Area, Basal Metabolic Rate(BMR), TBW/FFM, SMI, Weight Control, Body Water
History(12times accumulated results), Impedance at Each Segment & Frequency(Impedance, Reactance, Whole Body Phase Angle)

Body Water Ⅰ

Intracellular Water, Extracellular Water, Total Body Water Weight, Segmental Water Analysis, Total and Segmental Water
Ratio(ECW/TBW), BMI(Body Mass Index), Percent Body Fat, Basal Metabolic Rate(BMR), BCM(Body Cell Mass), BMC(Bone
Mineral Content), Fat Free Mass, AC(Arm circumference), AMC(Arm Muscle Circumference), TBW/FFM, SMI, Body Water
History(15times accumulated results), Impedance at Each Segment & Frequency(Impedance, Reactance, Whole Body Phase Angle)

Body Water Ⅱ

Intracellular Water, Extracellular Water, Total Body Water Weight, Segmental Water Analysis, Total and Segmental Water
Ratio(ECW/TBW), Skeletal Muscle Mass, Body Fat Mass, BMI, Percent Body Fat, Segmental Lean Analysis, Soft Lean Mass,
Fat Free Mass, Protein, Mineral, BCM(Body Cell Mass), BMC(Bone Mineral Content), AC(Arm circumference), AMC(Arm
Muscle Circumference), Waist Cir., Visceral Fat Area, Basal Metabolic Rate(BMR) TBW/FFM, SMI, Body Water History(12times
accumulated results), Impedance at Each Segment & Frequency(Impedance, Reactance, Whole Body Phase Angle)